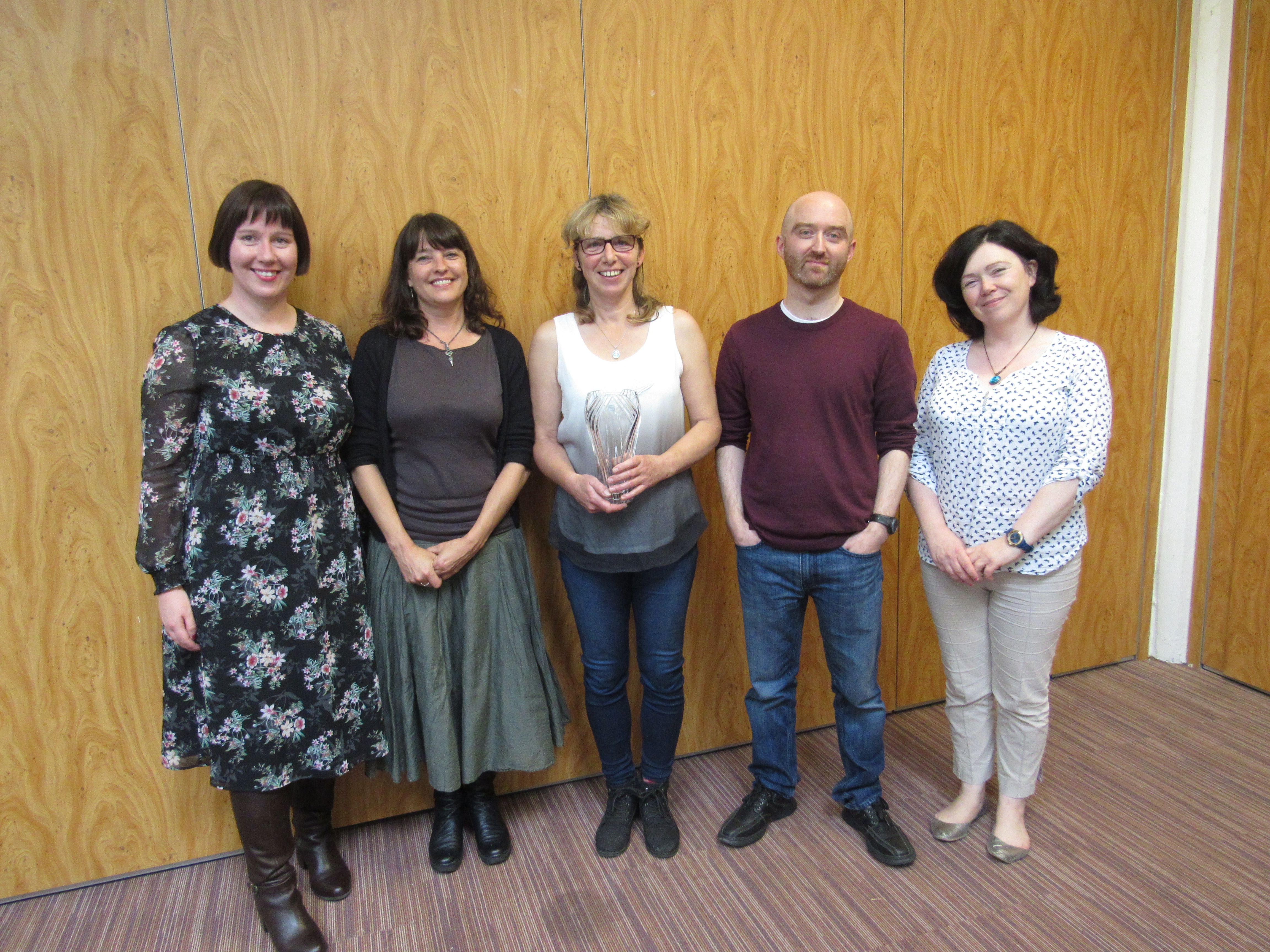 Tipperary Writes: Inaugural Writing Competition Winner Announced
Tipperary County Council Library Service is proud to announce the prize winning story from our inaugural Tipperary Writes competition. 'When I Was Seven' by Terriesa Torode impressed our judging panel, who described it "as vividly and engagingly written" and expressed the hope that the "writer develops the story into something larger – there are the seeds of a compelling novel here."
Born from the Tipperary Writes creative writing workshops in July, when three workshops, with three facilitators, were held in Clonmel, Nenagh and Thurles libraries, the participants were then invited to submit work for this competition. We wanted to give these writers a platform to showcase their creative writing and what they had taken from the workshops.
At the 'Celebration of the Word' event in September, ten authors read from their work. Sometimes personal, sometimes surprising, their stories were always compelling listening. The judging panel, comprised of authors Ronan Ryan and Lisa Sedgwick, faced the difficult challenge of choosing the winning story. Terriesa Torode's story made a strong impact and was chosen as the winner. Also making a strong impression on the judges was 'Farmer Duck' by Mary Pooley. Ronan Ryan said that "this is a highly compelling and tender story, with a strong voice."

This event was presented by Tipperary County Council Library Service and has received funding from the Tipperary Creative Ireland programme.
Pictured above, from L-R: Ann Marie Brophy, Library Service; Lisa Sedgwick, judging panel; Terriesa Torode, winner of Tipperary Writes 2017; Ronan Ryan, judging panel; Margaret Ryan, Library Service
Announcement of the Winner of Celebration of the Word, by Ronan Ryan
Back Row, from L-R: Lisa Sedgwick and Ronan Ryan, judging panel; Ciara Butler, Mary Pooley, Bríma Jordan, Terriesa Torode Front Row, from L-R: Betty Gough, Ellen Looby, Lisa Gedigk, Margaret Keogh