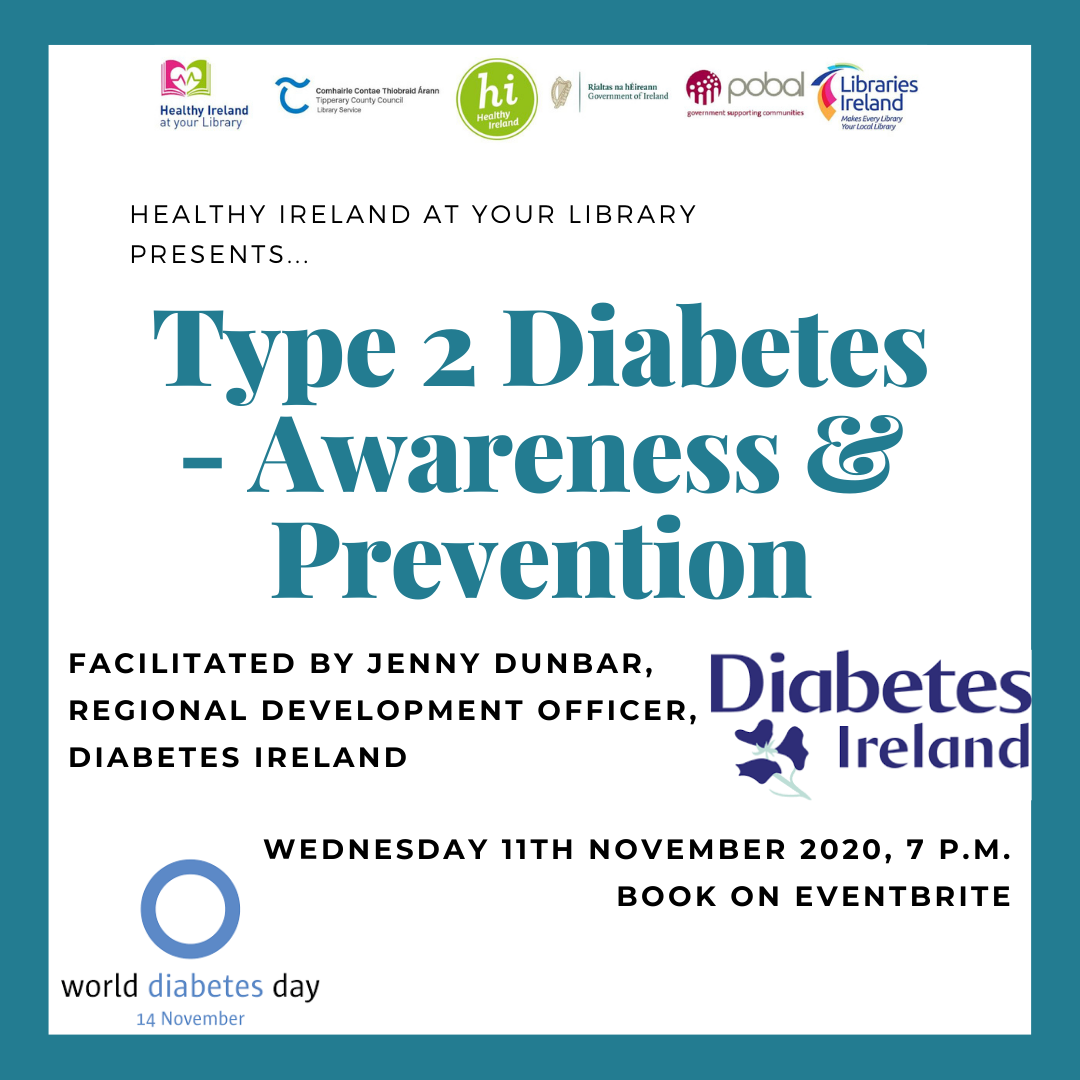 Are you concerned about Type 2 diabetes? Tipperary County Council Library Service, under its Healthy Ireland at Your Library programme, is delighted to welcome Jenny Dunbar, Regional Development Officer with Diabetes Ireland to speak on the subject.
Called "Type 2 Diabetes, Awareness and Prevention: how can you reduce your risks?" Jenny will present an interactive presentation on Type 2 diabetes on Wednesday, 11th November at 7 p.m. The workshop will be held on Zoom, and you can sign up on EventBrite. 
The information session will include information on
• Types of diabetes and overview of management
• Signs and Symptoms of Diabetes
• Explanation of who is at increased risk of developing Type 2 or Pre Diabetes.
• Reducing your own risk of developing Type 2 or Pre Diabetes
• Time for questions and support information
Healthy Ireland at Your Library, a Government-led initiative, is the national strategy to improve health and wellbeing, placing a focus on prevention, individual awareness and keeping people healthy for longer.