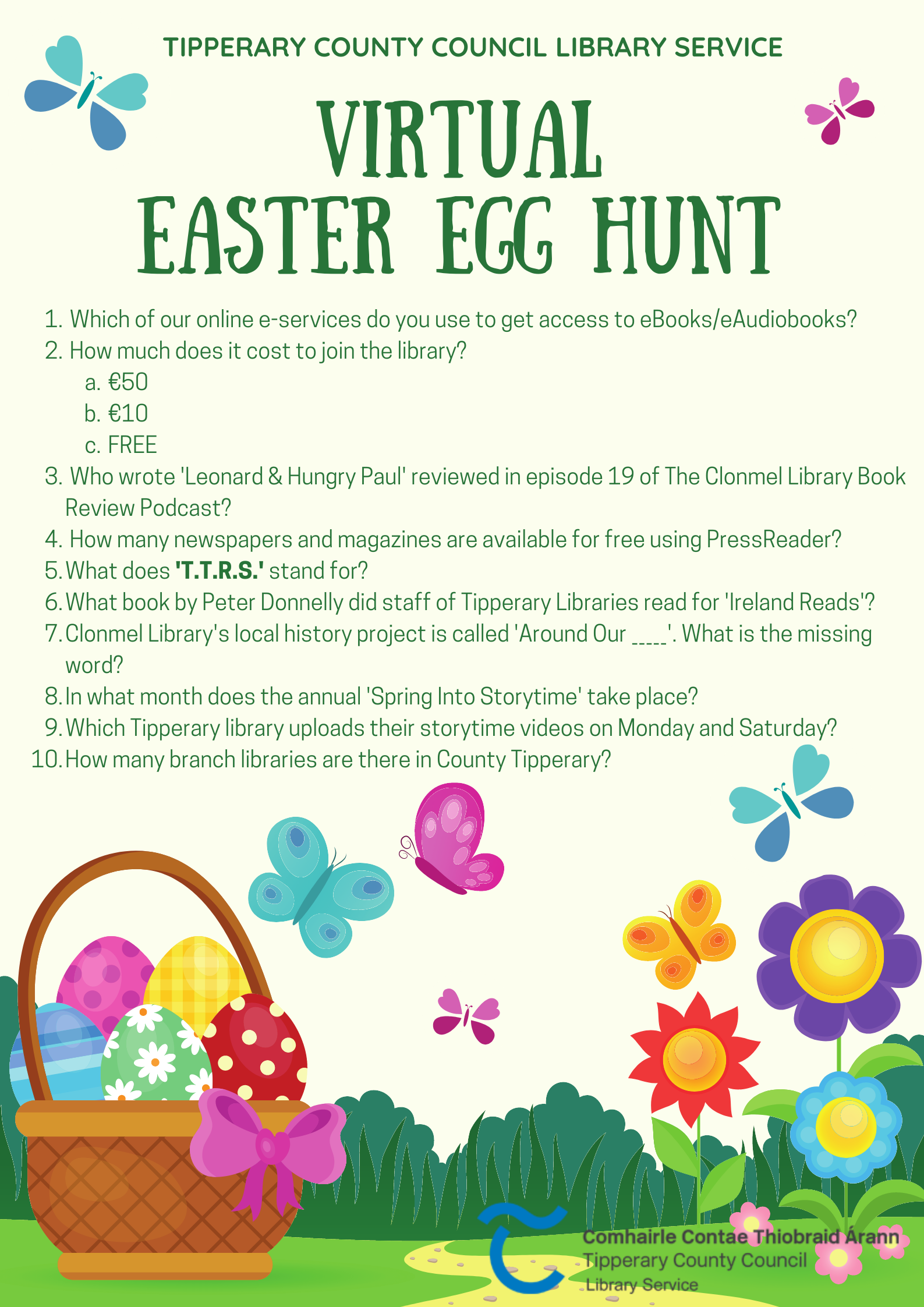 Get your thinking caps on and join us for our Virtual Easter Egg Hunt (or the closest we can get to one for now)!
🐰
We have 10 questions for you to answer all related to Tipperary libraries and our services. Using our website (www.tipperarylibraries.ie) or alternatively, our social media accounts, hunt for the answers and send them into clonmellibrary@tipperarycoco.ie before 5pm on Easter Sunday, 4th of April!!! 🐣
Hint: Don't be afraid to use that search bar in the top right corner if you need help!
Competition is open to all ages. All entries will be entered into a raffle to win Easter Eggs and a book token 🐰
Which of our online e-services do you use to get access to eBooks/eAudiobooks?

How much does it cost to join the library?

€50
€10
FREE

Who wrote 'Leonard & Hungry Paul' reviewed in episode 19 of The Clonmel Library Book Review Podcast?

How many newspapers and magazines are available for free using PressReader?

What does

'TTRS'

stand for?

What book by Peter Donnelly did staff of Tipperary Libraries read for 'Ireland Reads'?

Clonmel Library's local history project is called 'Around Our _____'. What is the missing word?

In what month does the annual 'Spring Into Storytime' take place?

Which Tipperary library uploads their storytime videos on Monday and Saturday?

How many branch libraries are there in County Tipperary?