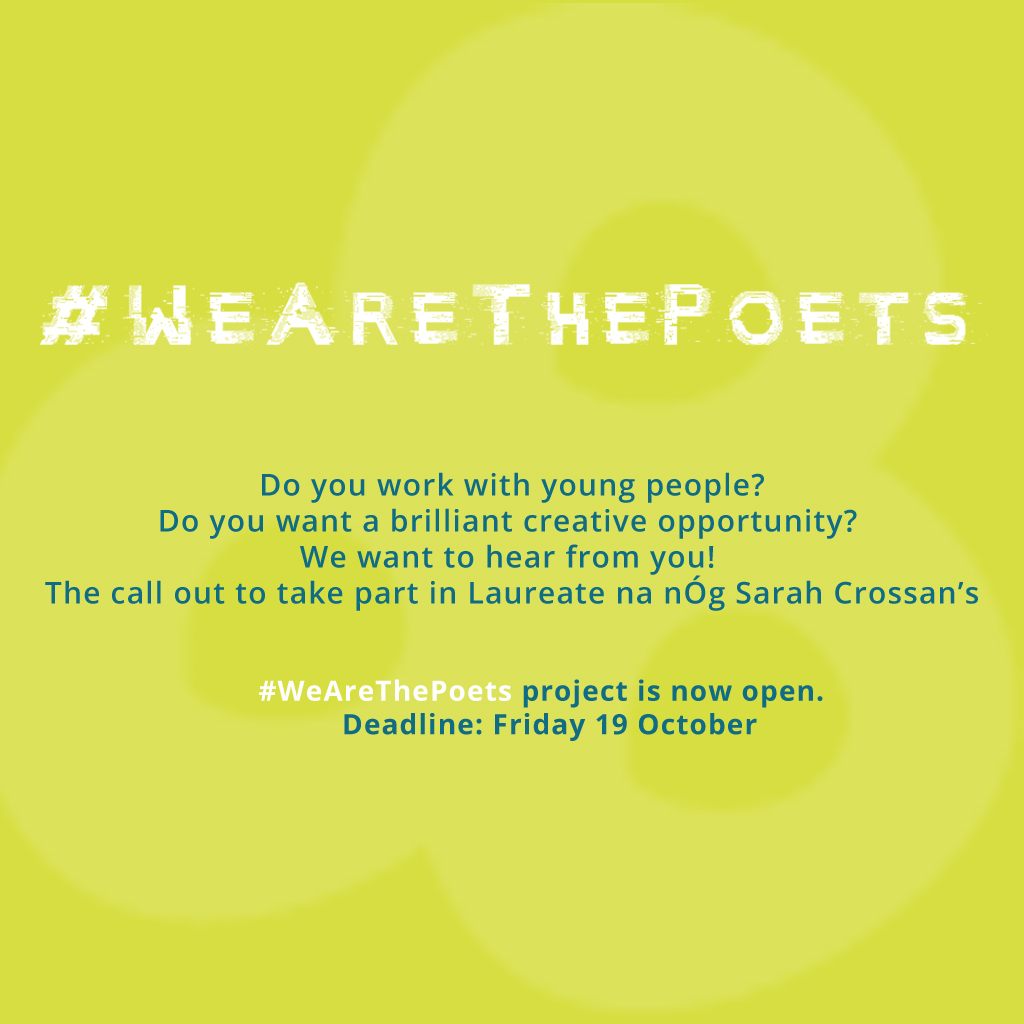 Laureate na nÓg Sarah Crossan is looking for partners to help deliver her #WeAreThePoets project.
If you work with young people and have an idea for an event or project, we want to hear from you.
Sarah wants to involve children and young people from across Ireland, especially those who don't normally have access to creativity and the arts.
You can watch a short video about Sarah's mission as Laureate and find out how you can get involved in #WeAreThePoets here: https://childrenslaureate.ie/6060
Even if this isn't for you, we would love your help in spreading the word to as many people as possible, so NOBODY misses out on this wonderful opportunity.
Please share our social media posts using the hashtag #WeAreThePoets. Even better post your own, using the attached banners and include the following line:
@laureatenanog @SarahCrossan is looking for partners for her #WeAreThePoets project.
Thank you, and we look forward to hearing your ideas!