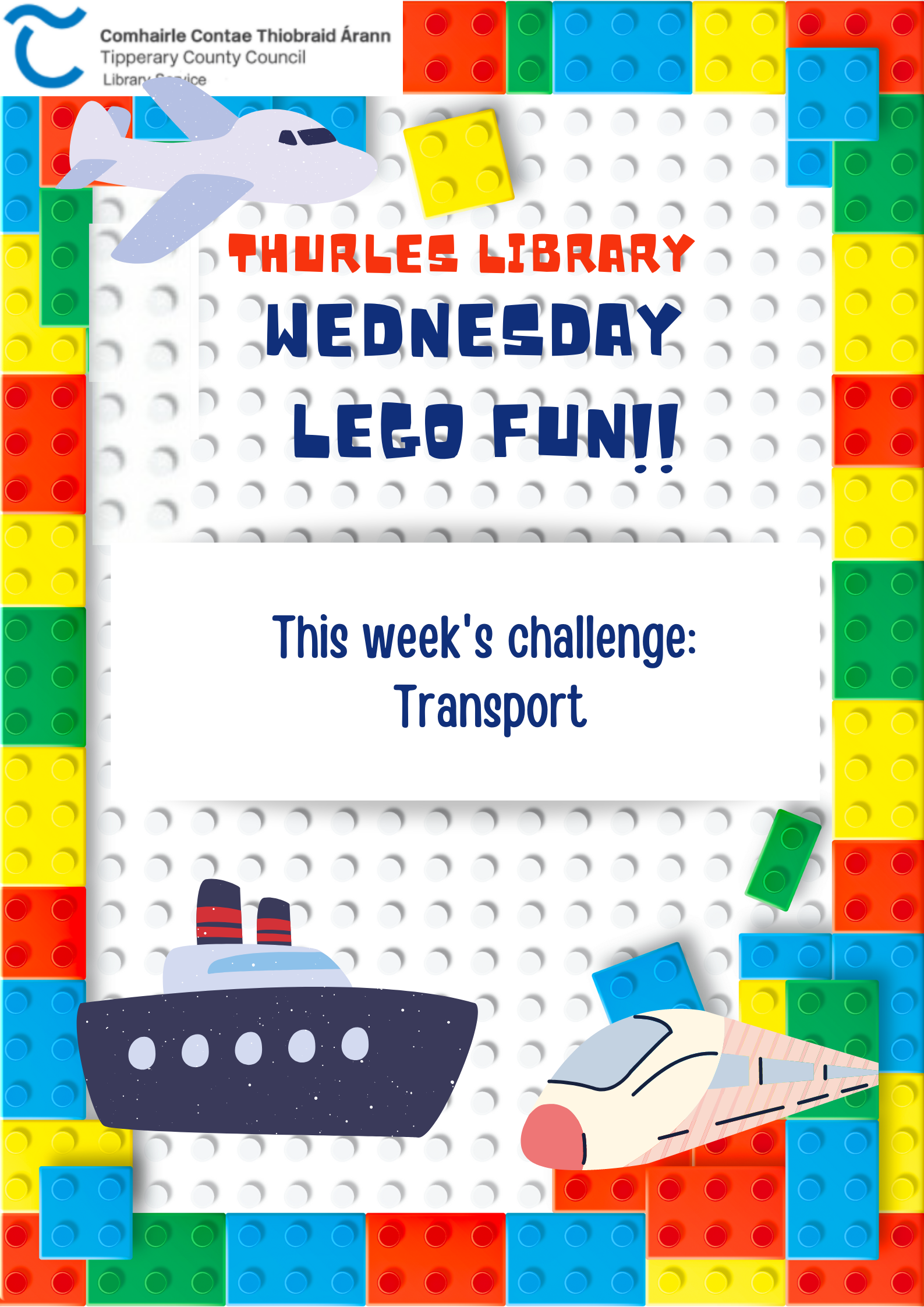 HAPPY WEDNESDAY EVERYONE!!
We received some awesome Lego creations during the week – we were SO impressed with your super tall Lego constructions! This week our theme is TRANSPORT
We want to see some planes, cars, trains or magical carriages pulled by unicorns…. It's completely up to you!!
When you have finished, take a picture of your creation and share it in the comments below or send us an email at thurleslibrary@tipperarycoco.ie. Remember to tell us what your creation is called.