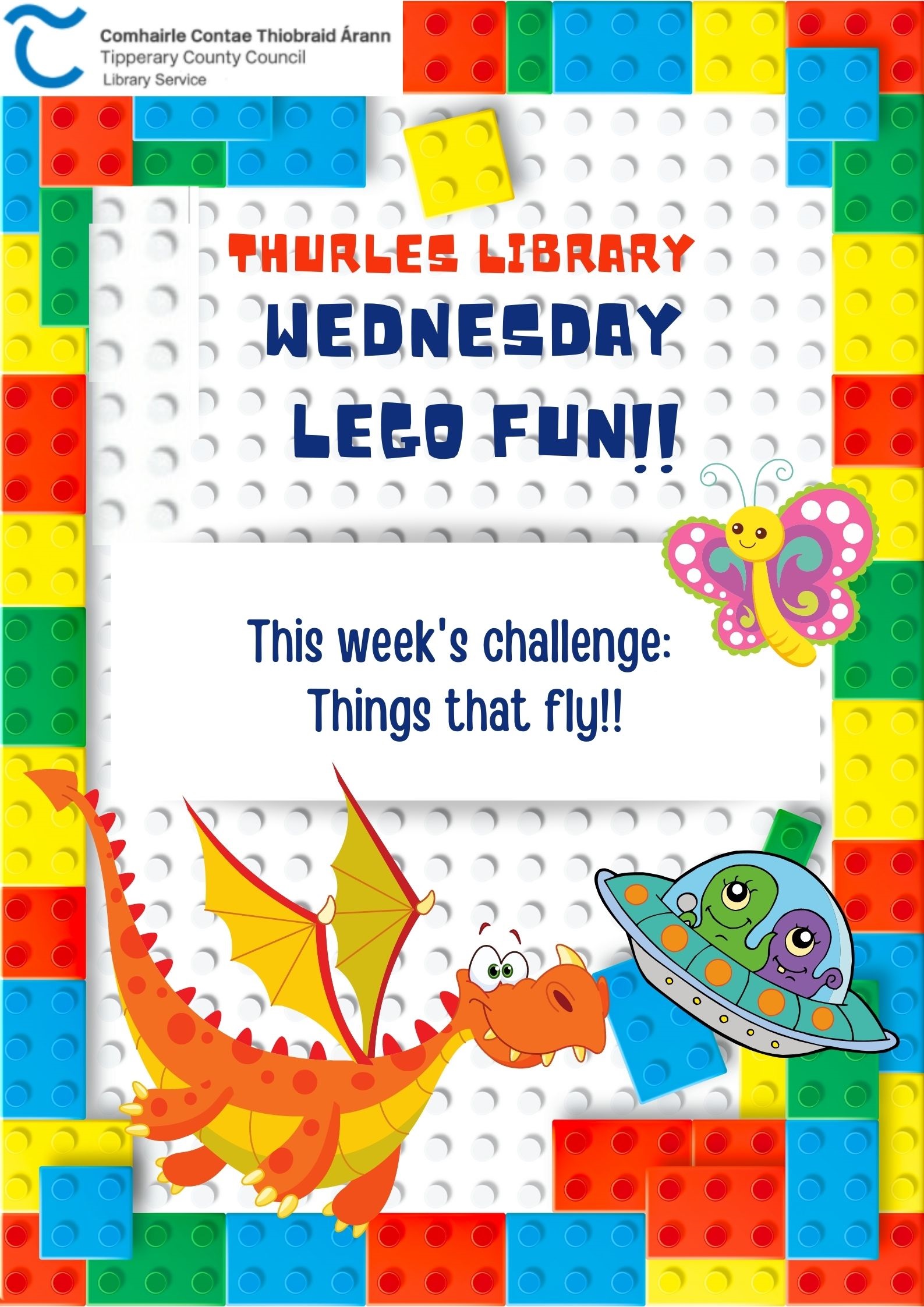 Let your imagination take you up, up and away with this week's Lego Challenge! 🎈Thurles Library's online Lego Club is back and this week we want you to build something that can FLY!! 🦋
What would you like to make?! It can be anything that FLIES… Here are some ideas to get you started: A bird, hot air balloon, magic dragon, butterfly… maybe an U.F.O. 🤩
Make sure to take a picture of your fabulous creation and share it with everyone in the comments below or you can send it to us by email at thurleslibrary@tipperarycoco.ie with your name and age. All creations will be displayed on our library's Lego gallery!!