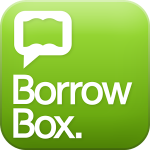 eBooks and eAudiobooks are available for free download from Tipperary County Council Library Service with Borrow-Box.
Now you can enjoy the best collection of eBooks and eAudiobooks on your mobile
devices, anywhere and everywhere, with the BorrowBox library app.
The only app in the world to offer downloadable eBooks and eAudiobooks from one spot, BorrowBox can be used online and with Apple iOS and Android devices. The BorrowBox app incorporates a dedicated eBook reader and eAudiobook player, so you can read or listen to the very best authors and wide range of titles.
We're always adding new titles, so visit often and make the most of your library membership.
1. Install the Borrow Box app. Find it on the App Store, Google Play
and on Amazon Fire.
2. Select your library service – Tipperary County Council Library Service.
3. Activate with your library membership – your library card and PIN numbers.
4. Borrow eBooks and eAudiobooks.
5. Browse, checkout and download 24/7.
6. Titles will automatically expire at the end of the lending period, so there are no late fees.
Borrowers can browse, check out and download 24/7 using many devices including: Smartphones, Tablets,iPhones,iPads,E-readers,PCs,Macs,Laptops
For Kindle devices, Borrowbox works on a Kindle Fire only.
Find instructions on how to download Borrowbox to your Kindle Fire or Amazon Fire here http://www.borrowbox.com/kindlefire/install/