Events for July 8, 2017
Day Navigation
All Day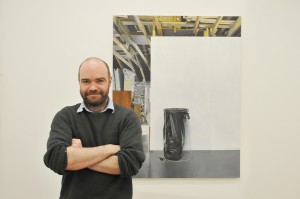 Canvas – Works by Gerry Davis Friday 02 June to Saturday 29 July The Source Arts Centre Gallery Opening times Tuesday to Friday 10am to 5pm Saturdays 2pm to 5pm Later on performance evenings Gallery talk and official opening – Friday June 02 at 7.30 pm – All welcome
Find out more »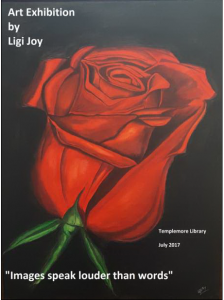 My name is Ligi Joy. I live in Roscrea. I am a native of God's own country, Kerala, India. I started drawing and painting as a toddler and have participated in several competitions, during my school age. I am a nurse by profession. I have not received any formal art training as a child or student. I like to do oil, acrylic, watercolour, glass...
Find out more »
10:00 am
Thurles Library:10 a.m. – 12.30 p.m., with facilitator Nicole Rourke Nicole Rourke is a freelance performer and workshop facilitator. She trained in theatre and facilitation in the Middle East. Nicole was a creative writing facilitator at the Irish Writers' Centre from 2006-09, and was resident Artist in the Community at St Patrick's Psychiatric Hospital in Dublin from 2010-2011. Nicole is co-founder and co-director of Big...
Find out more »

Explore and develop your creative writing style with this  one-off workshop with Ronan Ryan. Suitable for both beginners and more experienced writers, these workshops will cover plot and character development, and much more. Following the workshops, participants will be invited to submit their creative work for a 'Celebration of the Word' event in September. A prize will be awarded for the best piece. Ronan Ryan is...
Find out more »
+ Export Day's Events