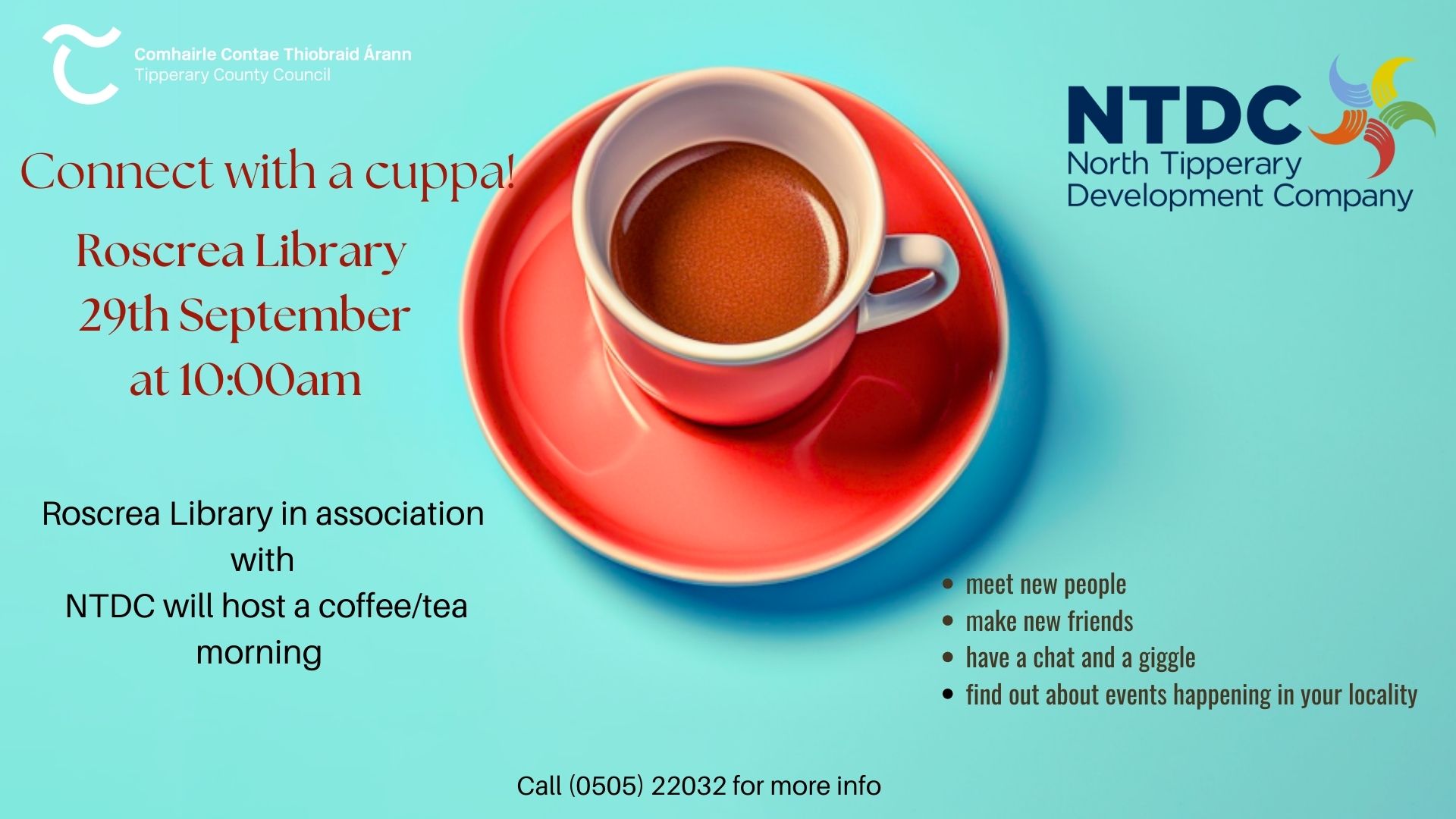 Connect with a Cuppa!
Come along to Roscrea library the first Friday of every month for a chat and a cuppa!
Meet new people – Find out what's happening in your locality – Relax and enjoy a good conversation –
Have some craic!!!
This event is in association with NTDC (North Tipperary Development Company)
Call (0505) 22032
All Welcome!